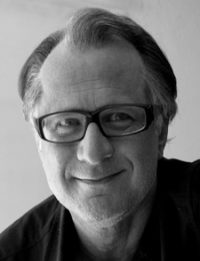 Alain Blank
Alain Blank is scientific illustrator and graphic designer
He founded his agency for Visual Communication "Blankvisual" in 2001 after having acquired a vast experience as freelance and scientific illustrator for many international agencies and companies. Illustration, photography, video, computer animation and interaction design are all part of his and Blankvisual's repertoire.
He developed Interactive e-learning programmes on the locomotor apparatus for the Faculty of Medicine of the Zurich University.
The DVD "Anatomy of the locomotor apparatus" (Biomedia SA) for which Alain Blank supplied the anatomical illustrations has been honored with the Prix Möbius International and the Worlddidac Award.
Alain Blank is also regulary invited to lecture Visual Communication and Scientific Visualisation at the Zürich and Lausanne Universities of Art.